Today, we talk about Pax Labs one of the most fashionable brands, if not the most fashionable brand of vaporizers of the moment! The vaporizers have quickly become one of the most popular methods of consuming CBD and other herbs. High quality vaporizers offer a healthier and more enjoyable vaping experience than traditional weed burning. The brand has quickly become the market leader thanks to an infallible recipe. Top quality of use combined with exceptional ease of use. If the Pax were phones, it's a safe bet that they would be iPhones. Ergonomic, easy to use and great user experience! Let's start by talking briefly about the flagship models of Pax Labs: the Pax 2 and Pax 3 .
Pax 2 & Pax 3: the flagship models of Pax Labs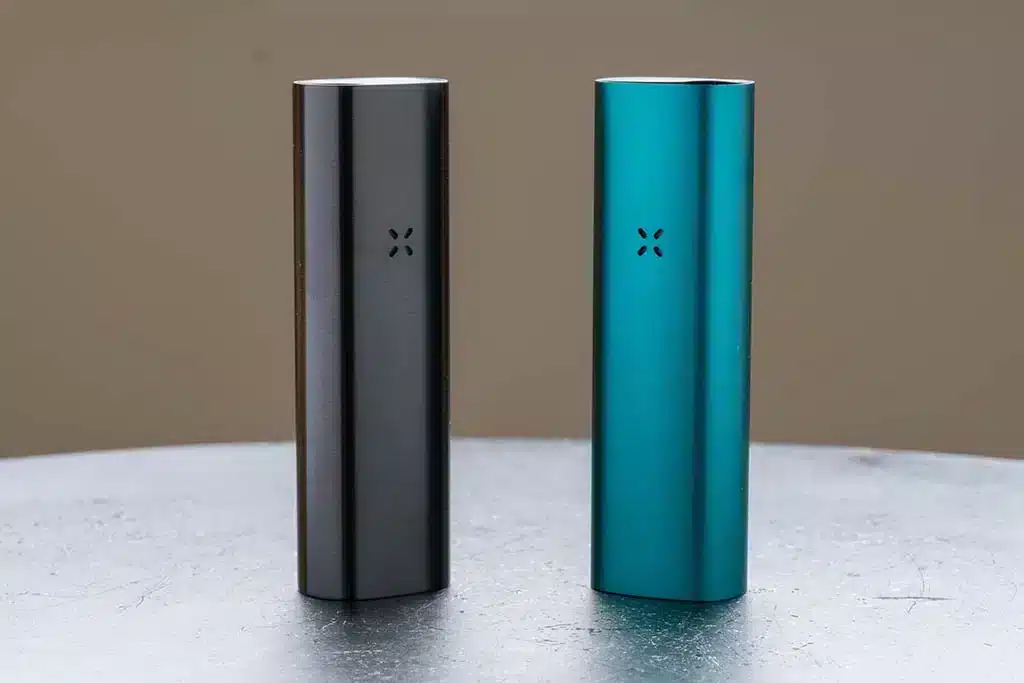 Pax are all known for their high quality of design, the models Pax 2 and Pax 3 are the vaporizers that have helped the brand become the gold standard of weed vaporizers and have become a popular choice for those looking to enjoy the benefits of CBD without the risks associated with burning weed. The Pax 2 and Pax 3 are portable vaporizers that are designed to provide a high quality vaping experience.
The Pax 2 is equipped with a high quality stainless steel oven, which allows a uniform and complete vaporization of the herb. The vaporizer also has a long-lasting battery that allows up to 6-8 vaping sessions before needing a recharge. The compact and elegant design of the Pax 2 makes it an ideal choice for those looking for a discreet portable vaporizer.
The Pax 2 was therefore a revolution from the start, but Pax Labs did not stop there by offering the Pax 3 : globally, it can be seen as a Pax 2 improved on all points: heating time, autonomy, compatibility with other accessories (especially with the Pax 3 luxury kit (e.g. for spraying resins), an extended warranty. With the Pax 3, the Californian brand to push the nail and strengthens its position as market leader in vaporizers. At Cannahouse having tried them all and collected hundreds of feedbacks, we can confirm: its position as leader is not usurped.
Why is Pax Labs so popular?
No pain, no gain, the reason Pax vaporizers are considered by many to be the best on the market is because they use convection heating technology, which heats the air passing through the herb rather than the herb itself. This allows for a more even and smooth vaporization of the herb, which improves the overall vaporization experience. Some vaporizers, however, would like their Pax to offer a mode that delivers more smoke. Apart from this point, it is clear that it is very difficult to find defects in these vapors and still, the amount and density of smoke Pax is very appreciable, even if it is true that it may be slightly behind some of its competitors. On the other hand, between quality and quantity, you have to choose the right balance: Pax Labs offers both, but prefers to focus on a smoother and more qualitative user experience. This will only be seen as a flaw by a small portion of users. Note that the Oven Lid allows to improve the airflow and to greatly mitigate this point.
In addition to their innovative heating technology, Pax vaporizers are also known for their elegant and ergonomic design. The Pax 2 and Pax 3 models are especially popular because of their small size and portability, making them perfect for users looking to vaporize on the go. Pax vaporizers are also very easy to use, with a single button to turn the device on and off and set the temperature. And it is also this simplicity of use which made its strength.
As for the specific performance of Pax vaporizers, they are known to offer a smooth and uniform vaporization. Pax vaporizers use a convection heating system as explained above, heating the air surrounding the herb in the convection chamber rather than heating the herb itself. This allows for a more even and gentle spray. We can see this heating system more and more frequently in high-end herbal vaporizers, but Pax Labs being one of the pioneers in this field, we can't help but notice their total mastery of the use of this technology, resulting in a top quality – reliability – pleasure of use ratio.
In addition, Pax Labs offers a multitude of accessories to customize your vaping experience, ranging from Budkups to the Oven Lid to improve airflow, and much more.
Pax Labs is also a community.
Another important aspect to mention when talking about Pax vaporizers is their commitment to social and environmental responsibility. The brand has adopted sustainable business practices to minimize its impact on the environment, including using environmentally friendly materials for its products and encouraging recycling of its products at the end of their life. In addition, Pax Labs is committed to supporting communities affected by the war on drugs by donating a portion of its profits to organizations working on drug policy reform.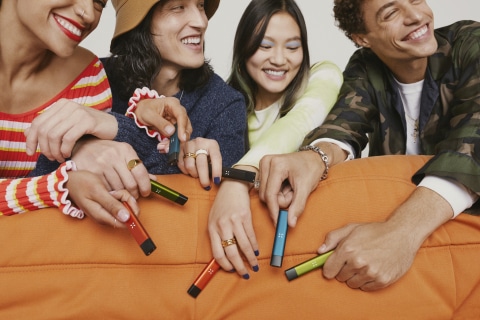 Pax Labs, the best vaporizer brand?
Ultimately, Pax vaporizers are a great option for users looking for a smooth and enjoyable vaping experience with a stylish design and advanced features. The only problem is that quality has a price, but as you know, at Cannahouse, we make it a point of honor to find you good deals: currently you Pax 2 and Pax 3 benefits from exceptional promotion on our online site or in our stores. With these discounts, we are close to the top in terms of quality-price ratio.
The brand's commitment to social responsibility has made it one of the most popular, if not THE most respected brand in the vaporizer industry.