CBD has been booming in Belgium for a few years now, and even if you have blinders on, it's hard to miss the CBD phenomenon that's been getting a lot of press. As a reminder, CBD cannabis is cannabis with less than 0.2% THC (in Belgium). After a legal white, the flowers (and by extension resins, concentrate and cosmetic with CBD) have been officially legalized in Belgium since April 11, 2019 ( source ).
Cannahouse is one of the pioneers in CBD, being confident about the interest of CBD products, Cannahouse was able to seize the opportunity by launching itself from the very beginning, the strong experience of our company which is one of our competitive advantages naturally stems from this position of pioneer and leader in the market.
CBD flower: the expansion continues?
It is likely that the expansion of CBD flowers is not over, in fact the market share occupied by flowers, CBD resins and other products derived from them has been increasing for 4 to 5 years. Many people mistakenly thought that CBD was just a fad and that it was not going to last, but time is proving us wrong! The consumers of CBD flowers are more and more numerous, on the one hand, because the product is interesting for some and that the word of mouth makes its effect, on the other hand, because the quality as well as the varieties of the products increase constantly.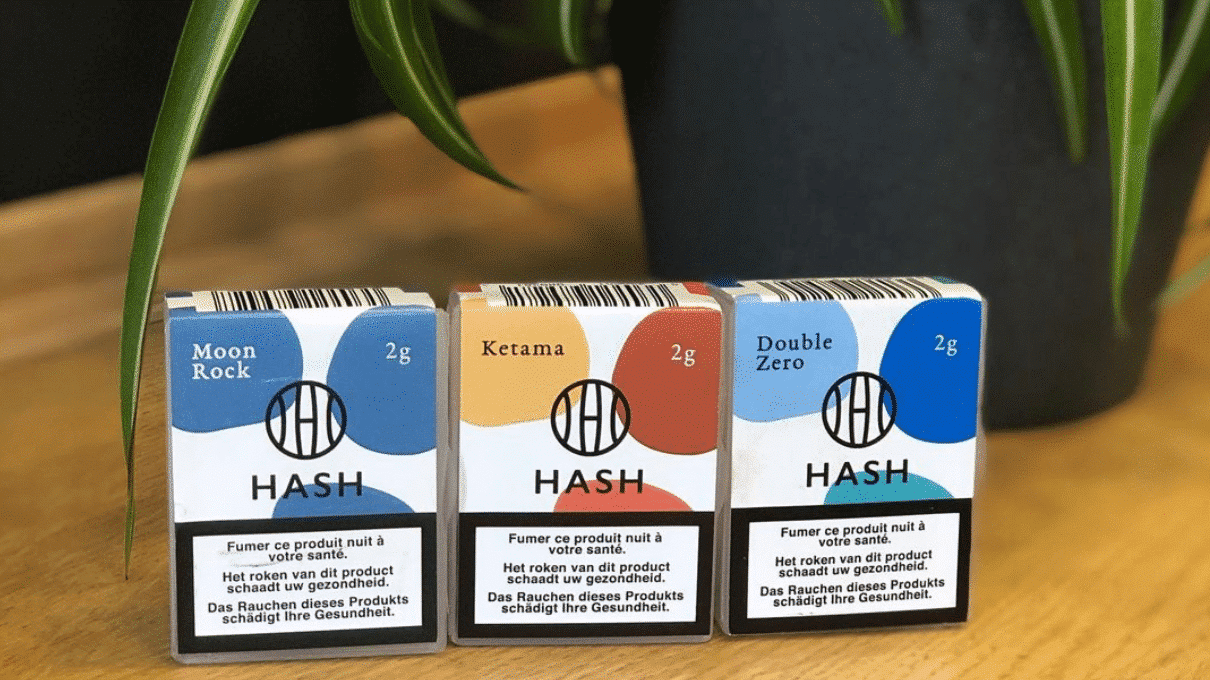 The effects of CBD flowers
It is difficult to talk about the effects of CBD, because it is clear that everyone experiences different effects. From a scientific point of view, CBD would be this molecule in the cannabis plant having the effect of muscle relaxant and helping to regulate the nervous system by bringing calm and better management of emotions. We can see that many consumers of CBD in flower and resin to smoke are not at their first experience in the world of smoke. A good part of CBD consumers would be former cannabis consumers wishing to wean themselves off and having found in CBD a great alternative since it allows them to wean themselves off THC (which is the illegal psychotropic molecule that can cause a lot of damage) without upsetting their habitual users since in terms of taste, texture and inhalation experience, the differences between CBD and traditional cannabis are very similar, if not identical People with little or no experience with CBD are more inclined towards CBD flowers for the experimental side, but generally prefer CBD puffs and e-liquids, even using vaporizers. This is quite logical since non-smokers have no real interest in inhaling smoke produced by combustion over the medium or long term. Fortunately, the offer of CBD-based products has grown and you can enjoy the benefits of CBD in oils or herbal teas for example. When we told you that this was only the beginning…
CBD flower lines at Cannahouse: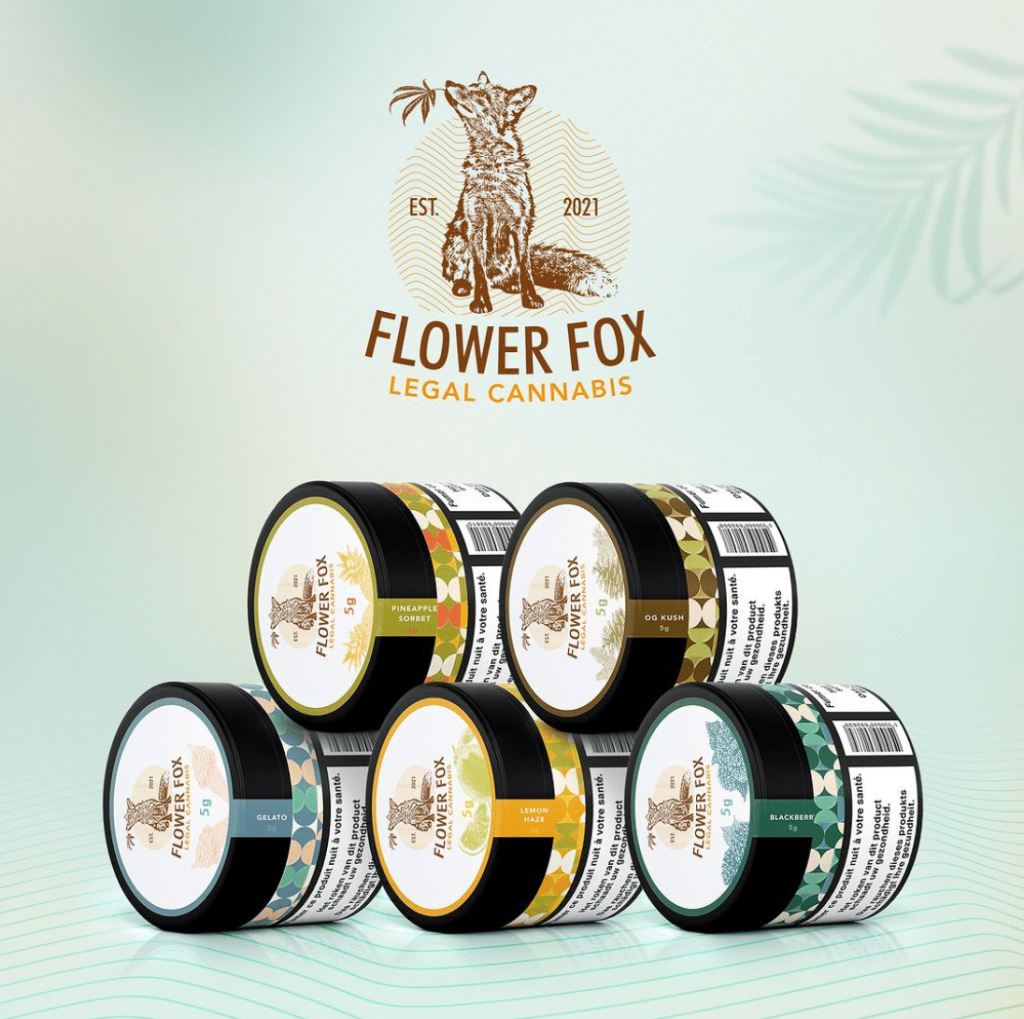 In Belgium, it is not (yet?) allowed to sell CBD flowers on the internet. Visit one of our our 4 boutiques to be advised by one of our salesmen!
In terms of CBD flowers, one of Cannahouse's strengths is the fact that the staff is ultra-qualified and strives to constantly test different CBD flowers. From the traditional flavors with a rather grassy taste like amnezia, to the sweeter and fruitier flavor like BlackBerry through the more earthy flowers like OG KUSH, it is important to know how to advise the CBD flowers, because the tastes and the sensation of the inhaled smoke depend on the varieties. Resins can be slightly more concentrated in CBD, but if you are looking for ( very ) high concentrations of CBD, we recommend you to take a look at our range of CBD concentrate. With concentrates of up to 99% CBD, there are plenty to choose from in our stores.
We offer different ranges of quality so that all the purses find their happiness. But that's not all, we also offer a wide variety of flowers, resins and CBD concentrate. With quality partnerships, we have even created our own premium CBD flower label: Flower Fox. Thanks to our large sales volume, we can afford to restock regularly and enjoy the freshest products possible. We make it a point of honor to scrupulously respect the legislation and none of our CBD products contains more than 0.2% THC, no risk of feeling any psychotropic effect, do not worry.
Cherry on the cake, our team regularly offers us the best CBD flowers they have tested in order to offer them to you for sale. Our range is constantly evolving, just to vary the pleasures and always be up to date.
How are CBD flowers consumed?
Excellent question, there are several schools, consuming CBD in the form of flowers is one option, but as you have understood it is not the only one. If you want to smoke CBD flowers the most traditional method is the "joint" using a rolling leaf and a tip, often mixed with tobacco. Some people do not like to smoke tobacco and prefer to smoke it with pipes or bongs . A slightly more modern solution: the herbal vaporizers allowing you to fully enjoy the taste of these CBD flowers. So there are a multitude of ways to consume CBD flowers, it's a matter of preference, no one method is inherently better than another, except perhaps the one that allows you to go without tobacco, but that's a matter of choice.
Report about CBD flowers in Belgium:
In conclusion, CBD flowers have gained popularity in recent years in Belgium. They have become a natural alternative that some people use to relieve themselves of certain ailments such as stress, anxiety and pain. Although they are legal and available in many stores, it is important to ensure the quality of the product before purchasing it. At Cannahouse this work was obviously done scrupulously beforehand. In addition, it is still recommended that you consult a health care professional before consuming CBD flowers, especially if you are taking other medications. In sum, CBD flowers offer promising potential to improve the quality of life for some people, but it is essential to use them responsibly and with full knowledge. Note that other modes of consumption of CBD come such as herbal teas or oils allow access to CBD to people who do not wish to smoke.