CBD creams and gels for pain? Cosmetics made with hemp oil? Super effective massage balms? With an anti-inflammatory effect? CBD and hemp oil cosmetics are getting a lot of press, to say the least. In this article, we try to help you understand to what extent and for what type of pain CBD creams, balms and gels can be effective. Let us distinguish one thing: there are cosmetics with extracts of Isolated CBD ( they integrate the majority of the time of the oil of hemp in their composition. ) and cosmetics made with oil hemp (generally containing CBD, but in lower quantities than creams and other enriched with CBD isolate). Their local use is supposed to provide the same effects overall, they can in some cases be more effective with products containing CBD and this is what will interest us in this article :
Que sait-on des effets antidouleur des cosmétiques au CBD et au chanvre ?
The use of hemp oil creams to treat pain is becoming increasingly popular due to its potential anti-inflammatory and analgesic properties. Hemp oil cosmetics, such as skin creams and balms, are a natural care option for people suffering from chronic pain. However, it is important to note that results can vary considerably from person to person. Massaging gels with hemp oil have appeared on the market for a few years and if we still lack in-depth scientific studies, it appears that the anti-inflammatory properties of CBD for example have been well and truly proven and but as for hemp oil, studies are underway and only the returns of people who have used these famous gel, creams and other massaging balms with hemp oil can testify to their effectiveness. And given the craze that it generates, it is clear that the appearance of hemp oil in products aimed at alleviating certain chronic pain is not just a fashion phenomenon. This ingredient is sure to make a name for itself among pain-relieving creams!
That's what it's all about! But let's take it step by step.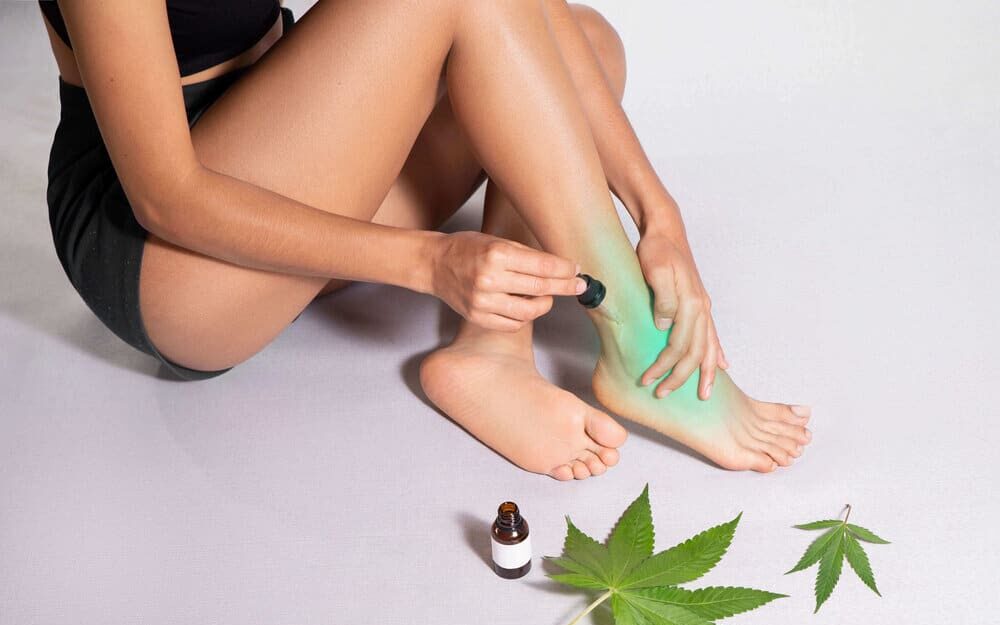 Qu'est-ce que l'huile de chanvre ?
Hemp oil is an oil extracted from the seeds of the hemp plant and generally contains high levels of cannabidiol (CBD), an active component of the plant that is believed to have anti-stress, anti-inflammatory and analgesic properties. CBD is increasingly being used in cosmetic products to penetrate the deep layers of the skin to provide local relief from pain and inflammation. By using hemp oil creams rich in CBD, it is possible to get significant pain relief according to the most common testimonials. However, it is important to choose high quality creams, balms and gels to benefit from their beneficial effects on the skin. CBD products can vary greatly in terms of quality and composition, so it's important to do your research before you buy. At cannahouse we've done the work for you. We scrupulously analyze the composition of each hemp oil and CBD cream – gel – balm that we offer for sale to ensure that their active ingredient content is in the high range of available products, by scrupulously analyzing the source and manufacturing processes by talking directly with the manufacturers and by basing ourselves on the feedback of our tens of thousands of customers who have already tried these hemp and CBD creams to alleviate their pain.
Comment le CBD et le chanvre agissent-ils contre les douleurs ?
There are many rumors and testimonies stating that CBD reduces the inflammatory pains and calmed the nervous system, in this sense, it favors the appeasement of chronic or punctual pains such as back painss, the joint painsIt relieves the muscles and is very much appreciated by sportsmen and women, especially when they practice intensive activities and their muscles, tendons and joints are strongly solicited. The Dr Kent brand offers a CBD cream specially designed for athletes to help them in their quest for muscle relaxation and to preserve their tendons and joints against wear, but also to soothe aches and relax muscles. Many seniors testify that CBD and hemp creams and gels are proving very effective in relieving osteoarthritis and rheumatism. You will find in our range activecann different creams, balms and gel with hemp used for massages, but also to try to relieve all the pains mentioned above as chronic pain, osteoarthritis, joint pain etc.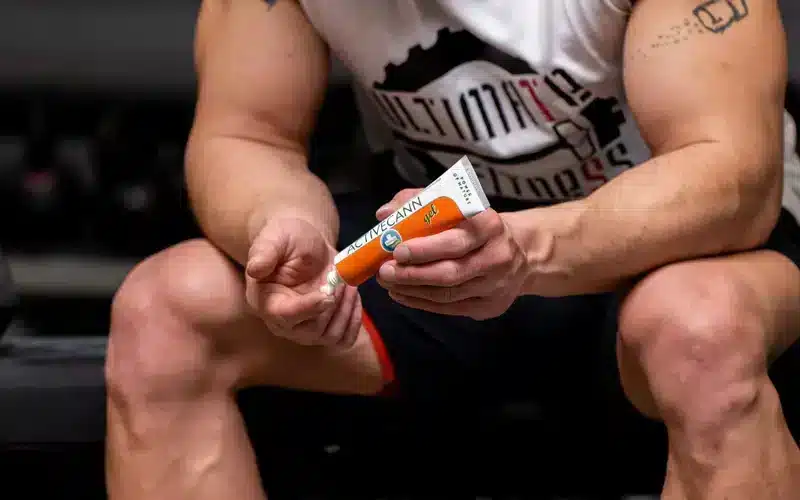 What we must remember is that hemp oil in local application would present anti-inflammatory properties, therefore anti-pain, we do not like interesting! Do not hesitate to visit our page dedicated to massage and relaxation with hemp by clicking here for more information.
And that's not all, as CBD and hemp are also used to fight acne, psoriasis and eczema. It is on these three skin diseases that the brand CIBDOL tries to remedy with these creams with CBD against acne, psoriasis and eczema. Discover them in store or visit the CIBDOL product sheets by clicking on the titles below:
Que peut-on en conclure de l'avenir du CBD et du chanvre dans les produits bien-être contre la douleur ?
Hemp and CBD are increasingly present in the composition of anti-pain and anti-inflammatory creams. Many studies are underway, some already prove the anti-inflammatory effect of CBD but it will probably take a few months or years to have enough studies and hindsight on the subject before seeing more of these products integrated into the pharmaceutical circuit (this is already the case but it is likely that this is only the beginning). Until then, these hemp and CBD products have already conquered tens of thousands of users across Belgium and France. Hemp oil creams rich in CBD may be an effective way to relieve pain, but it is important not to think of them as magical remedies that cure and soothe all forms of pain and to consult a physician for proper diagnosis and treatment to ensure that they do not cause side effects or harmful interactions with other medications or treatments. Investing in high quality cosmetics could therefore help you in many ways.